View all posts
Booking a Vacation Rental? "Getaway" from these Scams!
05/03/2021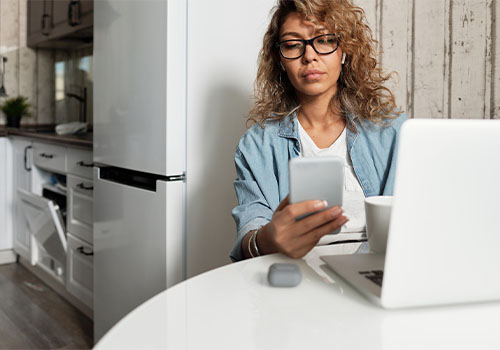 How Does It Work?
The scammers often post completely fake rental listings using images they find on the internet, or they steal pictures and property details from legitimate rental listings to create their own listing with the scammer's contact information. When someone inquires about a fake listing, the scammer will request a security deposit or a portion of the full rental price as a down payment.
Once the scammer has your money, they'll cancel the reservation at the last minute, or you will arrive at your vacation home to find that the property is already booked, or that the property doesn't even exist.
How Do I Know It's a Scam?
Don't let the scammers ruin your vacation. Remember the following tips when you're booking your next vacation rental online:
Book official. Only use reputable websites that offer protection against fraud and have a secure payment portal.
Make sure that the property exists. Search for the property on Google Maps or another mapping service. If you know someone in the area that you will be visiting, ask them to check out the property for you. Scammers might use an address that does not exist, or use the address of a random company, vacant building, or parking lot.
Research the rental listing. Search online for the property owner's name and address, and look for images of the property, before you make a deposit. If you find multiple listings with different contact information, reconsider booking the property.
Read the reviews. If a property has multiple negative reviews, or doesn't have any reviews, consider a different property.
Only make payments through the official website for the rental listing. Scammers often try to get you to pay with a check, get you to wire them money directly, or use services like MoneyGram or Western Union to make a payment.